SolarEdge To Showcase SolarEdge Home, the New End-to-End Smart Energy Solution for the Home, at Solar & Storage Live 2021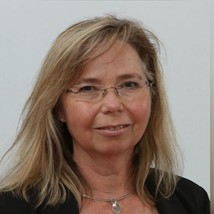 SolarEdge Home is designed to manage, monitor and optimise solar energy production, consumption and storage in real-time, allowing homeowners to more efficiently manage energy within their homes

SolarEdge Technologies, a global leader in smart energy, today announces the expansion of its residential portfolio in the UK with the introduction of a new smart energy management system, SolarEdge Home. Designed to dynamically manage, monitor and optimise solar energy production, consumption and storage in real-time, SolarEdge Home enables homeowners to more efficiently manage energy within their homes while optimising the connection to the grid. Monitoring and synchronising the energy needs of all connected devices and appliances, SolarEdge Home maximises PV energy consumption while basing load and scheduling decisions on homeowners' preferences, to drive maximum savings and convenience.
The solution will be showcased at Solar & Storage Live, NEC Birmingham, 23rd-25th November 2021.
"Electrification in the home is increasing, driven largely by the adoption of electric vehicles, heating and cooling systems, and smart home devices. Reducing energy costs is becoming a top priority for homeowners, as is decreasing their carbon footprint," says Christelle Barnes, UK Country Manager, SolarEdge. "We are proud to showcase SolarEdge Home, an advanced smart energy system that enables homeowners to manage and monitor solar energy production and usage in real-time from their mobile app. After changing the way power is generated and harvested from the sun with DC-optimisation, we are now transforming the way in which homeowners can maximise their consumption and easily manage their solar energy."
Available for single and three phase PV systems, SolarEdge Home consists of several new products. These include:
· SolarEdge Energy Hub Inverter - Combining SolarEdge's award-winning and most efficient inverter technology with the intelligence, scalability and advanced safety features essential to managing the growing demands of energy-hungry homes. The Energy Hub Inverter will support future integration with the SolarEdge Backup Interface for flexible backup power in the event of grid interruption
· SolarEdge Energy Bank Battery - Introducing SolarEdge's storage solution with 94.5% round-trip efficiency for longer periods of residential energy storage, and designed to operate seamlessly with SolarEdge inverters
· SolarEdge Home Smart Energy Devices - A growing suite of scalable smart energy devices designed to further optimise energy usage
· SolarEdge Energy Net - A wireless mesh network that seamlessly connects and communicates with all SolarEdge Home devices
· The SolarEdge Energy Operating System - The backbone of the SolarEdge Home that automates complicated storage and scheduling decisions
In addition to its residential smart energy solutions, SolarEdge will also show its commercial portfolio including a new higher power commercial inverter. The new version of the 100kW three phase inverter with Synergy Technology makes installation and pre-commissioning easier and includes enhanced safety and protection features.
Hear from SolarEdge at Solar & Storage Live
Visitors to Solar & Storage Live are invited to join SolarEdge's Christelle Barnes for a 'deep dive' into the trends that are driving demand for connected home energy management solutions. This will include an overview of the regulatory landscape–including the introduction of the Future Homes Standard in 2025–and a discussion about evolving consumer attitudes to sustainability and growing demand for energy independence. Barnes will also offer advice to installers about how they can harness these trends to increase their profitability and create a competitive advantage. The talk will take place on Wednesday 24th November at 15.10 in the Everything Installer (Residential Scale) Theatre.